This isn't anything original — just a cool idea I had for a tool to map factional conflicts in an RPG. Specifically it came to mind thinking about urban fantasy settings (whether that's modern or large cities in fantastic campaigns, like Sharn in Eberron.) I feel like the best opportunities for adventure and role-playing occur whenever multiple factions with no clear alliances struggle among themselves.
I wanted a way to quickly map out who's with who, and whom are they fighting. I also wanted an element of allies that are caught in the feuds. I sat down and began drawing circles and connecting lines, and a shape popped out at me: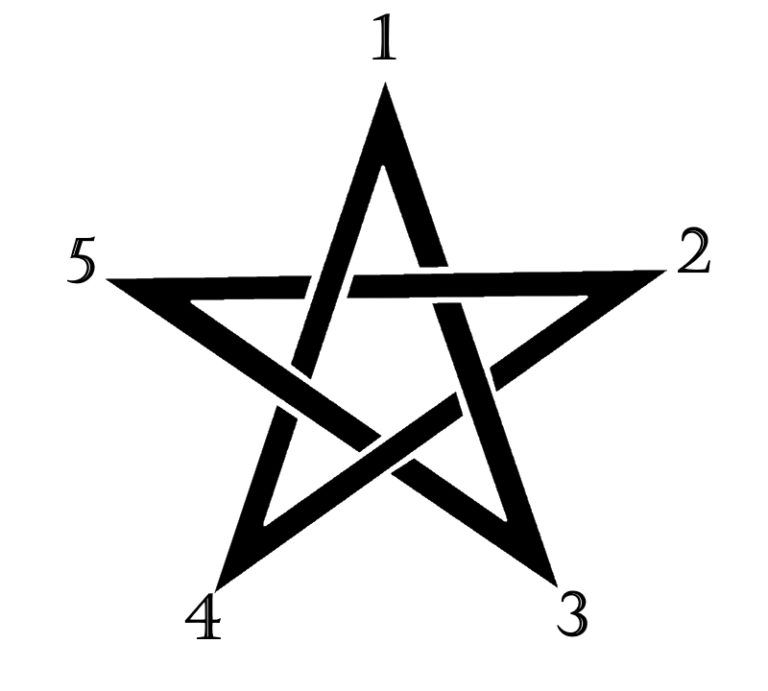 Pentacle1
So my thinking is: each point has two lines connecting it to its rivals (the red lines on the star below). Then I imagined a cycle running clockwise to emphasize a connection of loose alliances — the faction to the right of a point has something of value or interest the base point really wants access to. The faction to the left is exploited by the point.